Charles Hambleton atop the world's tallest building
________________

Academy Award winning Producer and Film Maker Charles Hambleton Leads our Media Team

Charles Hambleton's lifelong goal has been to help make the world a better place for all.

Charles is our Academy Award Winning producer and film maker. He has a wealth of movie making
and real life story-telling knowledge from his work on THE COVE which exposed the slaughter
of dolphins in Japan. Charles is an explorer and adventurer without equal. His ability to document
adventure on film and use it to inspire and educate is unsurpassed.

Charles was born in Miami, Florida. His grandfather was a founder of Pan Am Airlines and a World War
1 flying hero in the air war in Europe. His father worked for Pan Am Airlines, so he grew up all over the world.
He studied English at Roanoke College in Virginia and Environmental Microbiology at the University of Vermont.
He moved to Boulder, Colorado to play music and recorded and toured extensively. Leaving the music business in 1991,
he moved to London and then Antigua, West Indies where he still resides.

Charles has worked as a dive master, commercial diver, and sailor and with treasure hunter Scott Mitchen.
Together they have discovered numerous wrecks around the Caribbean and have salvaged old growth
hardwood from the bottom of the Great Lakes. He is a re-breather diver, has a private pilot's license,
and a 200 ton yacht master ticket. He is also an accomplished cave explorer. He can play guitar and speaks Spanish.

Back in Antigua he worked on many commercials and film productions, and also with the Marine Department
on location for the "Pirates of the Caribbean" movies, teaching actors how toact like pirates. Charles also met
Louie Psihoyos in Antigua, and for more than 10 years has worked with Louie on many photography assignments
and as an associate producer on "The Cove".

In rare spare time he races his wooden sloop "Summer Cloud" throughout the Caribbean.

After the success of The Cove, Charles orchestrated the "Sushi Sting" at California restaurant and exposed another
operation in Korea. He also filmed and produced in the Gulf of Mexico a movie that told the story of the massive
oil spill of the Deepwater Horizon disaster called: The Big Fix.

Currently Charles is finishing a new movie with Louie Psihoyos that will document the destruction of various animal species,
and maybe even our own species, due to the burning of fossil fuel and the pollution we create.
This is the new movie Charles is working on that just debuted at the Tribeca Film Festival.
Watch the trailer for the Academy Award winning documentary film: THE COVE
Charles while filming "Pirates of the Caribbean"
Charles is currently making the movies above and below:
Charles speaking at TED on Maui below:
Interview with Charles about the Academy Award winning movie: The Cove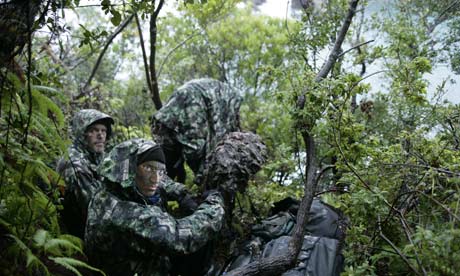 The Cove's director, Louie Psihoyos and assistant director, Charles Hambleton, during the filming.
Setting up the secret cameras produced by Industrial Light and Magic to film the dolphin slaughter in Academy Award winning movie: THE COVE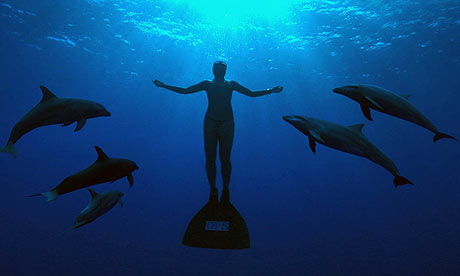 \
Charles Hambleton Producer of The Cove Movie @ Cinners 2009


Sailing the Limbo in Bequia
_________________

Charles boat - the SUMMER CLOUD based in Antigua:
_________________
Charles is the grandson of Captain John A. Hambleton: the Co-Founder of Pan American Airlines
Captain John A. Hambleton with his SPAD
Captain John A. Hambleton Commander (Center) and pilots of the 213th Aero Squadron, and a SPAD XIII, Foucaucourt Aerodrome, France, November 1918
On June 2, 1927 Juan Trippe formed an airline, "Aviation Corporation of America" with two allies. Sonny Whitney and John Hambleton were directors
and Juan Trippe was in charge of operations. In order to procure a route to Cuba, the airline merged with two others to form Pan American Airways.
Trippe became president and general manager. Through his connections he obtained the follow-on FAM contract from the federal government
to fly mail from Key West to Camp Colombia, Havana Cuba. Trippe had bought two Fokker planes and had a ground crew preparing an airport at
Meacham Field in Key West FL. He had a deadline with the government to begin the service. Although two runways had been completed,
heavy rain had been falling for two days and the airport became a swamp.

To meet his contractual deadline, Trippe decided to charter a seaplane to make the flight. He talked pilot Cy Caldwell into making the flight
with "La Nina" a Fairchild FC-2 floatplane that Cy was flying for the West Indian Aerial Express. On October 19, 1927 La Niña, piloted by Cy Caldwell
and chartered by Trippe, took off from Key West landing at Camp Colombia, Havana Cuba 1H 20M later. Cy took his place in history making the
first ever flight of Pan American Airways.
\